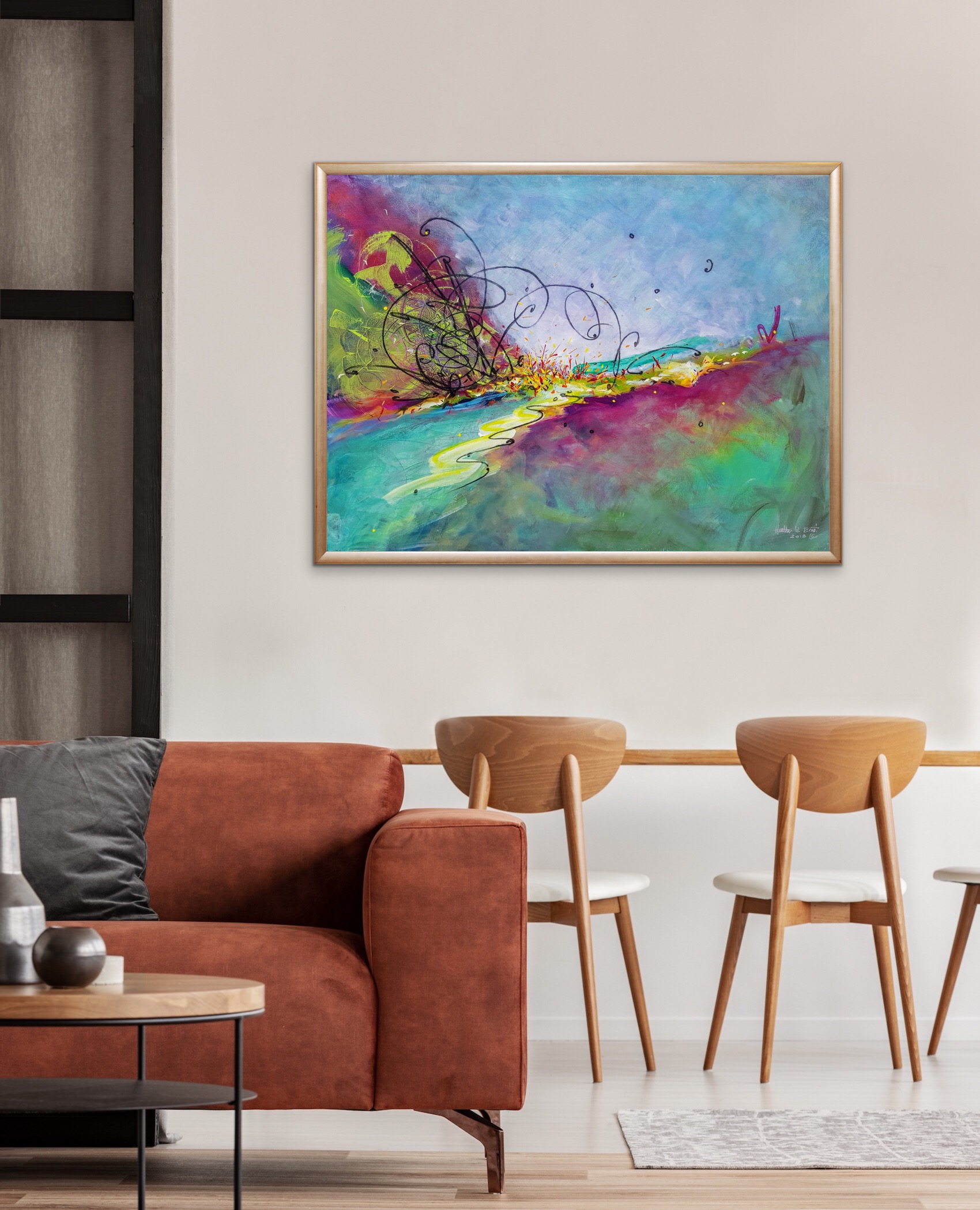 Headed to Olympia
40"W x 30"H x 1.5"D
Certificate of Authenticity Included

Here's why my head was in the clouds of Olympia when I painted this one. Our whole family is on adventure... to a new city; Seattle. It actually has fourteen metro art districts! This is a such a lofty thought, it's in the realm of the greek gods to me! In any case, if we're lucky we'll have a deck with east facing views to the east of Mount Rainier in the Cascade range. No matter the Olympic range is actually to the west. I could only think of an artsy, moody, slightly Van Gogh-esque sky. It does, in fact have silver and pearl white metallic cottony puffs. Such is my vision of our family's new world.

The deep 1-1/2" museum mount edges of Headed to Olympia are painted as 3D extensions of the main image. Your piece arrives prewired, ready to hang.
Headed to Olympia arrives prewired, ready to hang.
Materials Used: Acrylic Paint and Charcoal on Canvas with 1-1/2" Deep Museum Mount, Painted Edges, Prewired for Hanging
Please select CONTACT button at bottom of page for your SHIPPING OPTIONS.